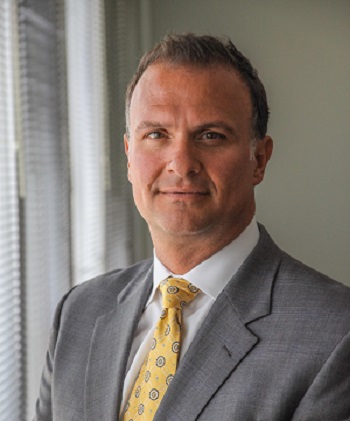 Ben Hinnen has been named the new Chief Executive Officer of Lummus Corporation, the parent company of System Solutions of Kentucky (SSK) and Lummus, effective March 1.
Hinnen brings vast leadership experience to Lummus Corporation, having most recently served as CEO and president of Fives Intralogistics Corp., where he helped the company achieve significant growth and create sustainable operations.
"Ben brings a wealth of experience leading diverse businesses, has an outstanding leadership reputation, an entrepreneurial mindset, and the passion to build great businesses – all of which are critical in the evolution and transformation of Lummus and its subsidiaries," said Phil Dilorio, chairman of Lummus Corporation. "Working with Ben, we will continue to drive significant and sustainable growth. Further, we are actively focusing on value-added acquisitions globally."
Hinnen's career spans over two decades of experience across multiple industries, with a focus on management, strategy, sales and marketing leadership, innovation and commercialization, customer service, and M&A. He has led companies in varying phases of maturity through critical transformation periods. Prior to his tenure with Fives Intralogistics Corp., Hinnen served as vice president and business unit manager at Swisslog for over eight years, growing his business at twice the market growth in both revenue and profits.
Originally from Denver, CO, Hinnen holds a MBA from the University of Denver, and a Master of Engineering and a Bachelor of Science in Mechanical Engineering, both from the University of Colorado.
"I am extremely excited to join Lummus during an important and exciting time," said Hinnen.  "We will leverage the Lummus manufacturing and engineering strengths with the significant demand in the intralogistics market that our company SSK is experiencing, and capture an even greater market share.
"With my passion to build great businesses, this is the perfect opportunity to combine my industry experience to build something truly great," he added. "I look forward to working with a strong team leading Lummus and its subsidiaries through the next phase of growth."
With a history dating back to 1863, Lummus Corporation, headquartered in Savannah, GA, is the world's leading full-line supplier of machinery and replacement parts for the cotton ginning industry worldwide, operating under the Lummus, Consolidated and Belt-Wide brands. The company also provides design, installation, field and technical service support for customers serving the cotton, oilseed, and synthetic fiber industries in the U.S. and throughout the world. A separate division, Carver/Gump, provides processing equipment for the oilseed industry and separations products for the food industry.
In 2016, Lummus acquired System Solutions of Kentucky, a leading integrator of conveyor and sortation equipment for the postal, parcel, baggage, industrial, and cargo industries. Based in Louisville, KY, SSK provides design, installation, retrofitting, and technical services to customers across the world, with a focus on quality, efficiency, and performance.
Source – Lummus Corporation