West Texas growers expect their cotton varieties to be West Texas tough.
Paced by improved genetic performance and trait technologies, today's Deltapine® varieties offer high performance potential in the tough cotton-growing conditions of West Texas. Deltapine cotton varieties are, in fact, bred for, tested in and made in West Texas, and growers are taking notice.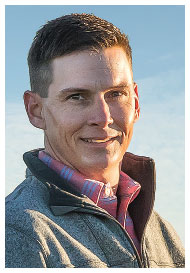 "We've got more than five million acres of cotton in West Texas, and we've got a pretty unique growing region here, so the fact that Deltapine is developing varieties specifically for West Texas and breeding for West Texas means the world to us," said David Warren, who farms in Dawson County, Texas, near Lamesa.
From the earliest stages of breeding to extensive field testing for multiple seasons, and from pre-commercial evaluation by growers to seed production, processing, treating and bagging of Deltapine seed, it's all done in West Texas. The Deltapine breeding, field-testing and manufacturing teams are focused on offering varieties to help West Texas cotton growers be successful.
"We're really happy with how Deltapine has made a commitment out here with the breeding and the new varieties that have come onto the market, and just when we think they can't get any better, they come up with something new. Our yields and grades continue to get better every year," remarked Warren, whose family has been farming the same ground for 98 years.
It's not easy to grow cotton in West Texas, and Mother Nature is the number-one challenge, according to Warren. "No two years are the same, and what can be a problem one year may not be the next. Farmers must be willing to adjust on the fly and get planting, spraying and harvesting done when conditions cooperate."
Warren's go-to variety for the last two seasons has been DP 1612 B2XF, which has performed well for him.
"When we get late-season rains, DP 1612 B2XF has been amazing, and where some varieties have lacked in fiber grades—specifically staple length—the grades on DP 1612 B2XF haven't dropped off at all, even when planting it later than we probably should."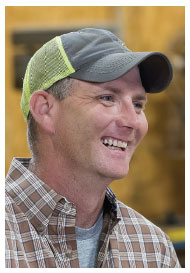 Clay Graves is a third-generation grower in Lamb County, Texas, near the town of Spade. His grandfather moved to the area in 1948 and began farming. His dad took the operation over in 1974, and Clay went to work for him in 2006, then took over in 2014. Throughout the decades, cotton has been a key part of the farm.
There are very few things that grow well in this region, and cotton will, year in and year out, grow better than anything else Graves can plant. Drought is just one of the tough conditions he faces season to season. From September 2017 until early August 2018, Graves' farm received just three inches of rainfall. And yet, he still made some very good irrigated cotton, even with his irrigation capacity greatly reduced from where it was 10 or 15 years ago.
"Deltapine probably has the best water-use efficiency of any cotton I've ever grown," says Graves.
His preferred variety is DP 1522 B2XF, an early-maturing variety with good water-use efficiency and an ability to handle stress. It has performed well for him on dryland and irrigated acres. He also has been impressed with DP 1646 B2XF for its ability to handle drought stress and still make high yields. Varieties and technologies have improved in the Deltapine brand, but another advantage Graves sees with planting Deltapine is the customer service.
"I know I can pick up the phone and the Deltapine reps are going to be here," he says. "They're going to come and help me out, and if they can't, they're going to find somebody who can. That commitment to supporting the grower is what builds the relationship, the trust to make me want to buy their seed next year."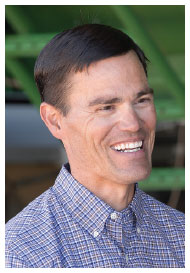 Greg Martin has been farming cotton since 1998 on a family operation near Brownfield, Texas. He enjoys the challenges West Texas throws at him season after season. He has to be resilient, tough and optimistic to make a crop, and Deltapine has been a part of helping him achieve that goal since 2008.
"You have to make sure to pick the right variety to plant," said Martin. "If you don't start with good genetics, you're almost setting yourself up for failure. Deltapine has been very consistent, and the quality is there."
A variety that has performed well in his tough conditions over the past several years is DP 1646 B2XF.
"That one has really great quality, and it has a great yield package," Martin says. "It's a good all-around variety. It can go on light water. It can go on good water. It can go on dryland. It just performs."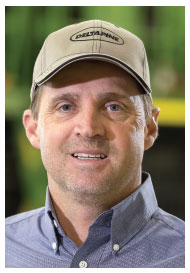 Ryan Williams has been farming for 20 years in Farwell, Texas, operating a family farm that was started here in 1918. At an elevation of 4,200 feet, Williams needs cotton varieties that can stand up to the challenges of a short growing season, daily temperature drops and dramatic weather swings. He needs a fast-maturing variety with good early vigor that offers high yield potential and good fiber quality. His go-to cotton variety for the past two seasons has been DP 1612 B2XF.
"Right now, DP 1612 B2XF is the variety we're really going with on irrigated fields for early-season quickness," Williams says. "DP 1612 B2XF has been our highest-yielding variety for the past two seasons. It's graded really well. It strips great."
On dryland fields, his go-to variety is DP 1522 B2XF, a variety that will sit through the droughty months and turn on the engine once it gets moisture again to make good dryland yields.
Above all, Williams says he trusts Deltapine because of its people and commitment to West Texas. "They live here in our communities and they want us to be successful," he said. "They understand our challenges as a cotton grower here in West Texas. Deltapine has done a great job with testing and field work and trying to help us get new, better varieties with improved quality and vigor."