Subscribe
Select which item you want to receive
---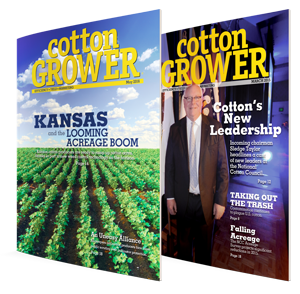 Cotton Grower Magazine
Production and marketing focus for growers and key influentials throughout the U.S. Cotton Belt. The long-time leading publications for ag retailers, distributions, manufacturers, and suppliers.


---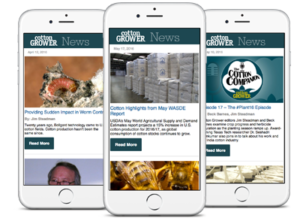 Cotton Grower eNews
Cotton Grower e-newsletters include regular editions and topically focused reports.

---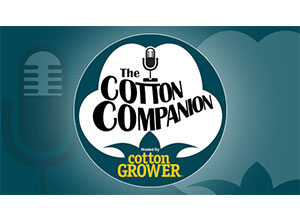 Cotton Companion Podcast
The Cotton Companion podcast is a conversation among the editors and friends of Cotton Grower magazine about all things cotton related.