From the Cotton Grower 2015 Annual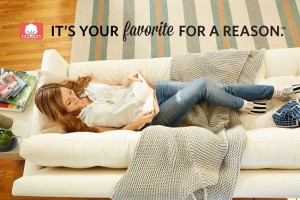 BY BERRYE WORSHAM
In 2015, Cotton Incorporated has been navigating new territory.
With low cotton prices and decreased market share, we have a renewed focus on improving the demand for, and profitability of, cotton.
We have been dedicated to improving cotton's environmental footprint throughout the supply chain, increasing our speed-to-market with new projects and programs, developing call-to-action messaging that makes the "case for cotton" to consumers and industry, and maximizing producer profitability through research and innovation.
Cost of production and cotton producers' bottom line continued to be a major focus of the Cotton Incorporated Agriculture and Environmental Research team. This season, approximately 424 projects were funded or coordinated by Cotton Incorporated, with the ultimate goal of helping ensure economic efficiency on cotton operations.  We've also prioritized responsiveness to producers' research needs. We launched a new website – Cotton Cultivated – to help users find cotton-specific information as quickly and easily as possible. Information on the site includes up-to-date, region-specific information from Cotton Incorporated's extensive research library, universities and other top sources.
U.S. cotton producers have a lot to be proud of and are leading the way in responsible cotton production practices. In 2015, we highlighted some of those responsible practices through our Cotton LEADS program. This joint program – initiated by cotton organizations in the United States and Australia – offers manufacturers, brands and retailers a reliable cotton supply chain solution and confidence that their raw material is responsibly produced and identified.
The Cotton LEADS program includes Upland and Pima cotton varieties grown in Australia and the United States, with no on-farm certification process or added cost to U.S. producers' bottom line. The program is driven by producers, scientists and professionals striving to make sure cotton is produced responsibly now and for years to come.
In 2015, cotton's market share continued to be threatened by man-made synthetic fabrics, and Cotton Incorporated's Consumer Marketing division responded with a completely revamped advertising campaign: "Cotton. Your Favorite for a Reason."
When something is your favorite, it's about more than just how it looks. It's about that extra something that keeps you coming back to it time and time again. This new campaign focuses on pointing out the reasons why we love and keep wearing our favorite cotton clothing.
We conducted extensive consumer research to form this campaign, and we wanted it to reflect what consumers are saying they like and want. This campaign features real stories from men and women explaining why cotton is their favorite. Our goal is to show how cotton makes you look and feel good, while communicating the physical benefits of the fiber, and reminding consumers to check the label and shop cotton for their next favorite.
You can see the commercials at the Fabric of Our Lives website.
Looking ahead to 2016, our top priority will be the recovery of cotton's market share.
Many longer-term focused research programs will be streamlined in order to increase funding for the "Favorites" campaign. Through this new campaign and a tighter focus on research and marketing areas that will yield the greatest returns for cotton, the Cotton Research and Promotion Program has a clear goal for the coming years – Take Back Our Market.
Worsham is President/CEO of Cotton Incorporated