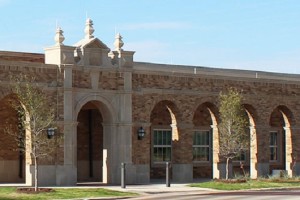 Bayer CropScience opened its new Seed Innovation Center September 2 on the Texas Tech University campus in Lubbock.
The $16 million innovation center will house Bayer's global cotton business, plus state-of-the-art research laboratories and greenhouse to support research in cotton, soybeans and wheat. The complex covers 100,000 square feet and will have approximately 100 employees.
Bayer CropScience is the world's number one cotton seed producer, marketing varieties under the FiberMax and Stoneville brands.
According to Adrian Percy, Bayer CropScience global head of research and development, the center will focus on improvements in cotton varieties, introducing new traits and improving other aspects like herbicide tolerance.
The greenhouse can hold 30,000 mid-sized cotton plants and 7,500 full sized soybean plants. The center also features growth rooms for plant cells and state-of-the-art molecular biology laboratories.
The opening ceremony in Lubbock attracted a large gathering that included policy makers, leaders in the Lubbock community, cotton researchers and key cotton industry leaders.
The new innovation center is a good showcase for ongoing collaboration between Bayer and Texas Tech, said Mike Gilbert, global head, breeding and trait development for Bayer CropScience. The collaboration has been ongoing since Bayer began its cotton seed business in Lubbock in 1998 with three employees.