U.S. Representative Mike Conaway (R-TX) – one of the strongest voices for agriculture in the House of Representatives – announced that he will not seek re-election in 2020.
Conaway made the announcement July 31 in Midland, TX.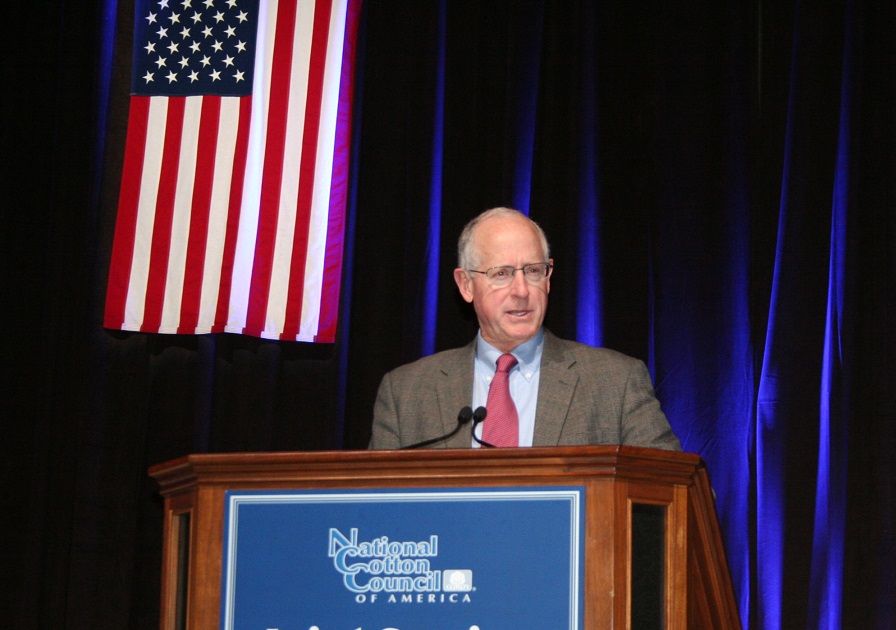 "It's been an honor and privilege to have served," said Conaway. "This was a big decision for me. I'm (leaving) on my terms."
Conaway represents Texas' 11th congressional district, consisting of 29 counties, including the cities of Midland, Odessa and San Angelo – an area of intensive agricultural production, including cotton. He has served eight terms in Congress beginning in 2005 and will finish his current term.
Conaway chaired the House Agriculture Committee from 2015 through 2018, spearheading development and passage of the 2018 Farm Bill. He was a champion for the U.S. cotton industry and was instrumental in helping return cotton to the farm bill as a protected commodity. He currently serves as the committee's ranking member.
"The National Cotton Council congratulates Representative Conaway for his extraordinary dedication to American farmers, including cotton farmers," said NCC Chairman Mike Tate.
Tate noted, for example, that Conaway worked tirelessly to bolster the cotton provisions of the 2014 farm law, specifically making seed cotton eligible for the Agriculture Risk Coverage/Price Loss Coverage (ARC/PLC) program as part of a budget agreement in early 2018.
"Congressman Conaway exercised valuable leadership in bolstering cotton's safety net, because U.S. cotton farmers were being hurt by weak global prices and many were being negatively affected by multiple bad weather events," Tate said. "The entire industry wishes Mr. Conaway and his family all the best in their future endeavors."
Plains Cotton Growers, Inc. also voiced appreciation for Conaway in a statement.
"Congressman Conaway is a champion for farmers and ranchers, and we thank him for his tireless dedication and commitment to ensuring that agriculture remains strong and viable. We wish him, his wife Suzanne, and their family the very best in his retirement."