From Cotton Grower 2017-18 Product Showcase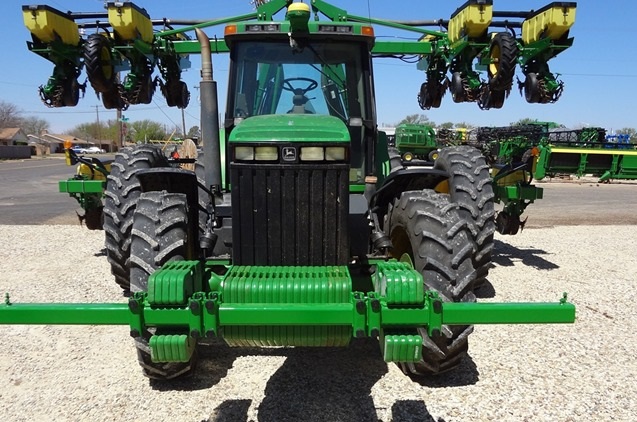 Welding is a trade that most people aren't familiar with or comfortable trying to do themselves.
At Crumpler Ironworks & Fabrication, we're committed to providing you the highest level of service, honesty and integrity, regardless of the size of your project.
For farming operations, we offer Pull Bar Brackets and Plates designed to fit John Deere, Case, Caterpillar and Versatile tractors. The plates and brackets work with 10-foot 4" x 4" x ¼" steel bar (or 14-foot bar for duel tire tractors) with hooks along the extensions. Plates are fabricated from ½-inch steel and fit on each side of the weight rack and are easy to install and remove. No drilling is needed.
The 4-inch steel bracket holds the bar firmly in place for greater strength and stability when pulling tractor attachments. They also help prevent equipment damage and help stabilize GPS equipment for greater accuracy.
A channel iron tank bracket is also available.
Extensions can handle up to 1,400 pounds (seven weights per side) to add additional strength and stability when pulling heavy duty tractor attachments.
We can also repair a wide variety of farm equipment, steel buildings and fences, and can also tie-in and downsize many irrigation wells. We also manufacture heavy duty, custom-made toolboxes to meet your specific needs, as well as steel decks, carports and other specialty welding and metal fabrication services.
Our team of experienced welders has the skills and a desire to help with projects of any type, including welding aluminum. Visit our website – CrumplerIronworksandFabrication.com.
We're a family-owned business, dedicated to keep you and your business running smoothly and efficiently. Be it agricultural, commercial or residential work, we're happy to help you in whatever venture you have. And, we proudly deliver our products anywhere in the United States.
Contact us at:
Crumpler Ironworks & Fabrication
1404 Avenue D
Abernathy, TX
806-781-9588
We may not be related. But we want you to feel like family.