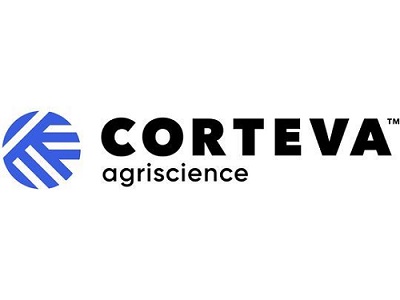 The Agriculture Division of DowDuPont will become Corteva Agriscience when the division is spun off into a separate company, expected by June 1, 2019.
The name Corteva (kohr-'teh-vah) is derived from a combination of words meaning "heart" and "nature."
Corteva Agriscience combines DuPont Crop Protection, DuPont Pioneer and Dow AgroSciences to create a new standalone agriculture company with leading positions in Seed Technologies, Crop Protection and Digital Agriculture.
"This is the start of an exciting journey," said James C. Collins, Jr., chief operating officer, Agriculture Division of DowDuPont. "Corteva Agriscience is bringing together three businesses with deep connections and dedication to generations of farmers. Our new name acknowledges our history while looking forward to our commitment to enhancing farmer productivity as well as the health and well-being of the consumers they serve.
"With the most balanced portfolio of products in the industry, nearly a century of agronomic expertise and an unparalleled innovation engine, Corteva Agriscience will become a leading agriculture company, focused on working together with the entire food system to produce a secure supply of healthy food."
Corporate headquarters for the company will be located in Wilmington, DL. Sites in Johnston, IA, and Indianapolis, IN, will serve as Global Business Centers, with leadership of business lines, business support functions, R&D, global supply chain, and sales and marketing capabilities concentrated in those locations.
DowDuPont will support the new brand name through a series of recognition events between now and the time the division becomes an independent company.
Source – DowDuPont