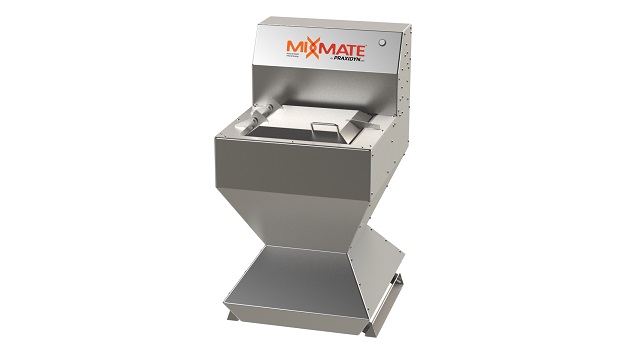 The American Society of Agricultural and Biological Engineers (ASABE) has named the Praxidyn Mixmate portable ag chemical blending and recordkeeping system as a winner of a 2018 AE50 award.
AE50 awards honor the year's most innovative designs in engineering products or systems for the food and agriculture industries.
Mixmate – Praxidyn's first product – is a fully-automated chemical blending and recordkeeping system with modular options for portable or stationary installations and to measure by weight and flow. The patent-pending jug process drains, weighs, rinses, records, and reconciles the data from a jug in about 12 seconds. It simultaneously measures multiple products for fast mixing speeds, typically in 4 to 8 minutes for a large sprayer.
The Android app controls the system and captures the records automatically. The app synchronizes with Praxidyn's Intersect cloud service to backup data and provide access from the office. Intersect has CSV and API data connections for easy data transfer with other recordkeeping systems. Intersect and Mixmate can automate data processing to save time and reduce errors in the office and the field.
Companies from around the world submit entries to the annual AE50 competition, and up to 50 of the best products are chosen by a panel of international engineering experts. The judges select innovative products that will best advance engineering for the food and agriculture industries.
The AE50 awards program emphasizes the role of new products and systems in bringing advanced technology to the marketplace. These engineering developments help farmers, food processors and equipment manufacturers increase efficiency, enhance quality, improve safety and increase profits.


Sources – Praxidyn, ASABE