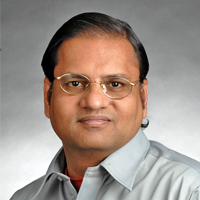 Dr. Seshadri Ramkumar
Finding new markets and applications for cotton is becoming a priority for the cotton industry.
Over this summer, I had an opportunity to interact with a few cotton leaders in India. It has become clear that the industry is looking into several factors such as availability of land for food vis-à-vis fiber, demand, cost, and competition from synthetics. With the largest cotton crop in 11 years predicted this season in the United States, price and demand factors will play important roles both from production and consumption points of view.
Cotton has derived demand, stated Suresh Kotak, chairman of Mumbai-based Kotak Commodities Services, Ltd. With increases in production, a way to enhance the demand is to find new applications and markets. Enabling cotton to be a functional fiber, finding new markets with industrial applications will find new demand. The cotton industry has to enhance its R&D and marketing strategies towards these goals.
New techniques such as genomics can bring about these changes in production, application and economics aspects.
Interestingly, promoting cotton to be a food crop by finding more and added value to its seed may have some benefit. Vinay Kotak, director of Kotak Commodities, stated that this strategy might work if proper and concerted efforts are made. Instead of marketing cotton seed as a by-product and making it a mainstay, fiber will be a by-product. This will reduce the price, and cotton will be more competitive with polyester. This has to work in sync with finding value-added applications for cotton fiber, such as industrial textiles, so that more demand and market value can be created.
The United States' cotton sector is working towards raising the profile of cotton fiber from being a commodity fiber through its R&D efforts in developing function fabrics out of cotton, and focusing its attention on value-added cotton seed applications.