From the field level for mid-September: Cotton needs some good weather as the crop moves closer to harvest, following rains in the Southeast, Mid-South and Central Texas and cooler temperatures in the High Plains. It's looking good, but all eyes are on the latest storm churning in the Gulf.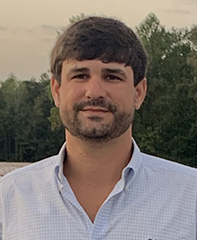 Chad Harrell owns and operates Harrell Agronomic Services in Northeastern North Carolina. The NC State graduate is a member of the North Carolina Agricultural Consultants Association and serves on the board of the North Carolina Cotton Producers Association.
"Our cotton is trying to get finished up here in North Carolina. The early planted cotton will be getting close to time for defoliation next week. On our later planted acres, we are starting to get beyond pest control concerns, but won't be defoliating until next month. Especially in the drought stressed cotton that we are gambling for a top crop.
"We did have a pretty rainy week last week. Some areas had as much as 7 inches of rain in the northern part of the state. We have seen some hard lock, but nothing too significant yet. The sun did come back out and our weather outlook looks pretty good this week. So, hopefully, we will get dried out."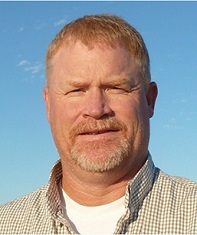 Wes Briggs is an independent consultant that has worked with growers in Georgia, Alabama and Florida for more than 30 years. The Mississippi State University graduate covers about 10 counties in the tri-state area. He and his scouting team check primarily cotton, corn, peanuts, soybeans and some small grains. His services include weed, disease and insect management, along with fertility recommendations and variable rate soil sampling. 
"We are in a critical window in the Southeast where we need dry conditions to make high yields, especially with most current varieties we now grow. Since mid-August, we have received in excess of 15 inches of rain on several farms, with most in the 10-inch range with very few sunny days. On September 14, we are expecting more rain from Tropical Storm Sally which may turn into a Hurricane.
"Before August 15, we had been pretty dry, and irrigated April-early May planted cotton looked very good. Since mid -August, we've only had four to five days of sunshine for cotton to open. Our April-early May planted cotton has taken it on the chin – probably a 300-400 pound loss from boll/hard lock.  Moving forward with rain in forecast, we are already seeing boll rot in later May planted fields.
"In a nutshell, we need dry weather for next the two months for cotton and peanut harvest.
"Cotton yields will likely be below average for my area for our irrigated April-May 15 planted cotton if rain continues through September 20. A month ago, this cotton was very promising with strong yields in the 1400-1500 pound range. Yield potential still promising on any cotton planted after May 20.
'Late season insects are whiteflies in late planted cotton and stinkbugs in all cotton with soft bolls in top. Nematodes have been a factor for the last three weeks on our sandy ground, as always.
"With the pandemic in 2020 – and with all weed, insect, disease, fertility issues, and irrigation involved – my growers have struggled to stay on time. It has been challenging and expensive. Again, as always, we have produced a very good crop in 2020, but it looks like Mother Nature is still not done. We need good weather and sunshine for all growers in the Southeast for the next two months."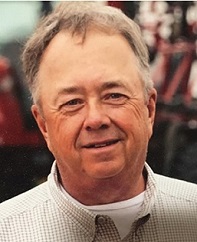 Tucker Miller is a Mississippi-based independent private consultant for cotton, soybeans, corn, peanuts, rice and vegetables. He earned a BS in Agronomy and MS in Pest Management from Mississippi State University and is a member and past president of the Mississippi Agricultural Consultants Association.
"We are starting defoliants. We hit some early planted DP 1518 last week and are putting our second shot today (September 14). We'll be starting on our mid-May planted cotton, which is a full season variety, at the end of this week.
"We received some rain this past weekend but not damaging amounts. We are hoping that we miss the current storm coming in now. It looks like we have a good crop, if we can just get it out. We'll start pickers in about a week."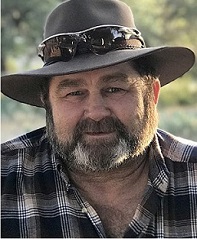 Mark Nemec is a Texas independent agricultural consultant who covers the Blacklands and Brazos River Bottom area of Central Texas. He primarily checks cotton, wheat, grain sorghum and corn, as he has for the last 26 years.
 "Well, we dodged a couple of bullets by the names of Hanna and Laura, but we got kicked in the gut by a stalled out front and a cut off low pressure system.
"We were defoliating fast and furious. Harvest had begun, and all was going well in Central Texas until the last day of August. It rained for four to five days in a row. Rainfall amounts of 8-12+ inches fell around Waco and 3-6 inches down in the Brazos Bottom. It has been overcast and damp since.
"I have seen a lot of seed sprouting in the burs in the Blacklands. The sad part was that what cotton had been harvested was looking like some good yields and grades."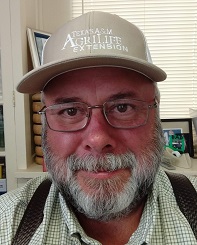 Kerry Siders is Texas A&M AgriLife Extension Agent-IPM for Hockley, Cochran and Lamb Counties. A Texas Tech graduate, he has been with Texas AgriLife Extension since 1990, providing education and applied research for weeds, insects, diseases, nematodes, growth regulators and harvest aids in cotton. He is a member of the High Plains Association of Crop Consultants.
"Here on the South Plains of Texas, we have just experienced our first cold front of the season. We dipped down to 38 degrees and were below 45 degrees for a day or so. To the north of us, near or at freezing temperatures occurred and could be devastating to not quite mature crops. For us, fortunately we just lost a few days of progress and should have minimal impact on the final maturity of our cotton.
"This weather did not transpire as a moisture generating event in our immediate area as was anticipated. Most pivot irrigation had been terminated by Labor Day weekend. However, our subsurface drip cotton needs another week to 10 days of good moisture, which a good rain would have contributed to. So, good drip irrigated cotton should continue to be watered till near the 15th of the month, and as we see more cracked and open bolls.
"Little to no insect activity has been noted now for a few weeks, and we do not anticipate seeing cotton insects till next spring. Now is an excellent time to sample cotton root-knot nematodes while we still have some soil moisture. This is also a great time to make notes of weeds, wilts, and other issues which will help in management plans for next year's crop."
0
1
5
Crop Scan AgReport – What Will Sally Do?