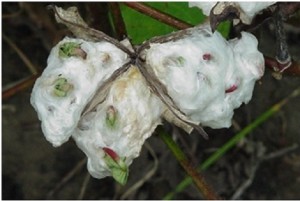 The rainy spell that has soaked North Carolina for more than a week – as well as extreme flooding conditions in South Carolina – is leading to problems for the state's cotton growers.
According to Guy Collins, NC State Extension cotton specialist, seed has started to sprout in open bolls over the past week. Collins says it's not surprising, following the wet and warm conditions the state has experienced. And the problem may not get better until sunny, drier weather returns.
In his latest news blog, Collins highlights what growers should be looking for and preparing to do as fields dry out.