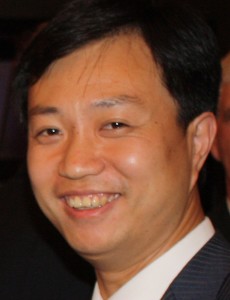 The government in China continues to make headlines as it gobbles up more and more cotton, and will likely end the year with about half of the world's cotton stocks in its reserve. But China's private sector is also adding to the fiber kept in warehouses, as well, according to the China National Cotton information center (CNCIC).
According to China's National Cotton Market Monitoring Service (NCMMS), as of March 6, average cotton stock held by mills increased to 40.8 days – 4.2 days higher than in February and 3.5 days higher than the three-year average (but still 5.5 days less than at this time last year).
In March, 73% of mills said they intend to continue acquiring cotton for their stocks (up 25 points from last month, and up 13 points from March 2012). About 9% said they are finished with their purchasing for the time being, and the remaining 18% of mills are undecided.
Unfortunately, that doesn't necessarily mean that cotton's textile share is also on the rise. More than 90% of mill owners said they will keep cotton's share steady (up 1% from February but down 1% from March 2012), and 9% said they intend to reduce cotton's share (up 2% from February and up 6% year over year). No mill owners said they intend to increase cotton's share.
On the textile side, production numbers were down slightly due to the Chinese New Year holiday. Sales were down so stocks rose, with the average yarn supply equal to about 23.2 days of use – up 3.6 days from February, 4.4 days more than March 2012, and 8.7 days higher than the three-year average.
Planting Intentions Show Year-on-Year Decline
The field survey conducted in mid March by NCMMS estimates national cotton plantings to total about 4.9 million hectares in 2013, down 2.9% year over year and 3.1% less than CNCIC's survey in late December.
In northern China:
Shandong plantings are down 4.5% from last year
Henan plantings declined 12.4%
Hebei expects a reduction of 13.3%
In eastern China:
Planting intentions in Hubei show a drop of 10.1%
Anhui plantings will drop 5.5%
Hunan expects a decrease of 4.5%
In northwestern China, plantings in Xinjiang show a major rebound, expanding 3.3% year over year. The recovery in planting intentions is likely caused by:
policy support for fine-cotton production base, which helped maintain  steady production in Xinjiang
aggressive government purchasing this season, which boosted inland seed cotton price and planting intention
inter-planting in east China, which delivered good results for growers.