From the Cotton Grower 2015 Annual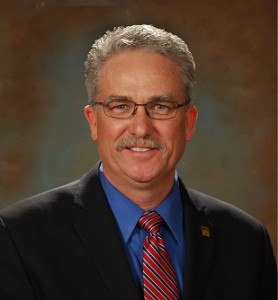 BY DAHLEN HANCOCK
Throughout 2015, Cotton Council International (CCI) promoted U.S. cotton through a supply-push/demand-pull strategy to four major segments – yarn spinners, fabric/garment manufacturers, brands/retailers and consumers.
As part of that effort, CCI utilized its COTTON USA trademark to distinguish cotton products at retail with a majority of U.S. cotton. CCI also licensed major U.S. cotton users throughout the supply chain and promoted their products through its supply chain program. As always, CCI's supply chain activities provided information to prospective buyers on the advantages of U.S. cotton fiber and manufactured cotton products.
CCI continued multi-media advertising in large consumer markets in Europe, Asia and Latin America for brands, retailers and consumers. The COTTON USA trademark helped reinforce the quality and comfort assurances of U.S. cotton and endorse products that contain a majority of U.S. cotton as superior and desirable.
CCI's many dynamic endeavors this past year ranged from a new global advertising campaign to another successful Orientation Tour.
The global COTTON USA advertising campaign was launched to inspire consumers and further spread the benefits of U.S. cotton to markets throughout the world.
The campaign slogan, "I Love My Cotton," encouraged consumers and brands to connect with the campaign and share their own reasons for loving cotton. Campaign activities such as retail promotions, social media, large-scale advertisement and interactive events were designed to raise consumer awareness and increase sales of U.S. cotton products.
During CCI's annual COTTON USA "Cotton Days" in Korea, Taiwan, Japan and Thailand, celebrities, fashion designers, musicians and consumers gathered across Asia to celebrate their shared love of U.S. cotton. I was able to represent the U.S. cotton industry in each city, as Cotton Days continued a tradition of illustrating the genuine, passionate and visionary aspects of the COTTON USA brand.
Eight U.S. cotton industry representatives traveled to Mexico City, Guatemala City and Lima, Peru, as part of the 2015 COTTON USA Executive Delegation. They seized opportunities to network and build connections for increasing U.S. cotton exports. The delegation also hosted seminar sessions and participated in factory visits, which further strengthened strategic relationships with regional mills and associations.
On the 39th biennial COTTON USA Orientation Tour, textile executives representing 18 countries visited the U.S. Cotton Belt for a close look at how U.S. cotton is produced, processed and marketed. These companies were expected to consume about 3.1 million bales in 2015, while U.S. cotton exports to those companies were estimated at about 1 million bales.
COTTON USA sales events, such as Buyers' Tours and Sourcing Fairs, are the cornerstone of CCI's Supply Chain initiative, where its services to the COTTON USA supply chain come together. These events facilitate the sourcing process for buyers by pre-selecting suppliers and providing basic company profile information based on the buyers' needs.
Likewise, the COTTON USA Sourcing Program continued as a successful partnership between CCI and a group of U.S. cotton textile manufacturers.
Hancock is President, Cotton Council International