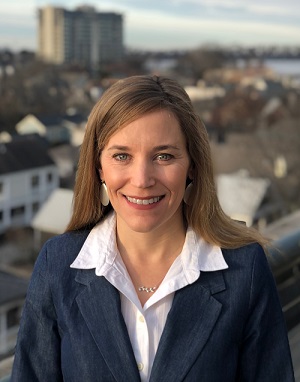 Emily Wyonzek
Emily Wyonzek has been promoted to Director of Operations for The Cotton Board.
Wyonzek has served as Manager of Human Resources for most of her tenure with the organization. She holds a B.A. from Arkansas State University and a M.F.A. from the University of Memphis.
As Human Resources Manager, Wyonzek made many improvements to the daily operations of the Cotton Board staff. Notably, she developed and implemented a new compensation strategy, and the Team Cotton wellness program that now extends to other organizations within the cotton industry.
In her new role, Wyonzek will continue to direct the company's human resource function and will also directly manage and oversee The Cotton Board's four Regional Communication Managers (RCMs). She will also have a more formal role in operational planning, coordination, evaluation and execution.
"I am honored to have the opportunity to work closer with our RCMs and spend more time in the field with the stakeholders of the Cotton Research and Promotion Program," said Wyonzek. "I look forward to continuing operational leadership of our staff in a more formal manner."
Bill Gillon, president and CEO of The Cotton Board, said, "Emily has participated in operational planning and coordination in an informal role for many years. It is past time to formally recognize her contributions in these areas. She has done a great job for the organization, and I know she will continue to help lead The Cotton Board going forward."
Source – The Cotton Board