From Cotton Grower Magazine – May 2015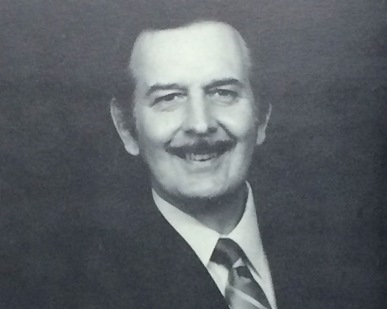 The cotton industry is full of unsung heroes – the people who work behind the scenes to keep the industry moving ahead through hard work, dedication and innovation.
You'll find them at all levels of the industry, from the farm to the gin to research to promotion, marketing and beyond. They may not get or want the recognition they deserve. But the industry would be a lesser place without them.
Without Don Van Doorn, it might also be less efficient.
Outside of the ginning industry, Van Doorn's name may not ring a bell. But if Eli Whitney invented the cotton gin and the late A. L. Vandergriff is credited with helping usher in the modern era of ginning, then Don Van Doorn may have found more ways to make gins run faster, cleaner and more efficiently.
Van Doorn passed away on March 8 at the age of 93 – barely a week after being honored with the A. L. Vandergriff Pioneer Award by the Southern Cotton Ginners Association. His sons accepted the award on his behalf. And the stories shared that evening told the tale of a remarkable career, a deep love for cotton and a life well lived.
A native of Michigan, Van Doorn earned a degree in mechanical engineering from the University of Michigan in 1943. Following service in the U.S. Navy during World War II, he moved to Georgia in 1947 to join Lummus Cotton Gin Company.
It was his only job for 68 years.
In an industry as steeped in tradition as cotton ginning, Van Doorn soon became known for his willingness to venture into what Steve Marbut, president and CEO of Lummus, described as "uncharted territory."
"Don was the epitome of an innovative spirit," said Marbut, in his remarks during the Vandergriff Award ceremony. "He was never being satisfied with the status quo, but was always looking for a newer, better way and thinking outside the box."
Van Doorn is credited with developing dozens of new machines or machinery improvements, resulting in some 68 U.S. patents for ginning innovations such as the Super-Jet Lint Cleaner, Imperial series Gin Stands, Dor-Les Press, High-Volume Seed Reclaimer, the Model 700 Feeder and more.
His first patent came in 1949. The last came in 2014, and he was reportedly working on patents 69 and 70 at the time of his passing.
In addition to the Vandergriff Pioneer Award, Van Doorn received the American Society of Agricultural and Biological Engineers Mayfield Cotton Engineering Award in 1987 and the National Cotton Ginners Association Distinguished Service Award for 1999/2000.
Van Doorn's work with Lummus took him all over the world, but he was firmly grounded in his family – his wife of nearly 69 years, Connie, four children and five grandchildren.
But his love for – and innate understanding of – cotton helped fuel his drive for innovation.
"Don understood true cotton quality – the performance measures that lent themselves to tangible improvements in spinnability at the textile mill," recalled Ross Rutherford, Lummus product general manager. "He always worked toward finding better ways of processing cotton in order to protect the true fiber value and spinning properties."
"I was always impressed with Don's work ethic," added Marbut. "He was in the office every day. He may not have been the first to arrive, but he was generally the last one to leave. According to my administrative assistant, his biggest concern during a recent hospital stay was how his absence from work might affect his job position…after 60-plus years."