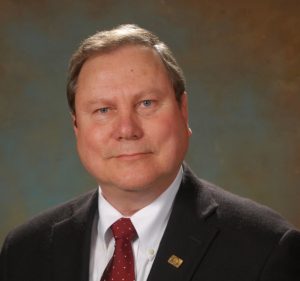 The Memphis-based National Cotton Ginners Association (NCGA) elected David Blakemore as its 2017 president during the association's annual meeting in Dallas, TX.
In addition to Blakemore, other elected officers for 2017 are:
First Vice President – Stanley Creelman, Tulare, CA
Second Vice President – Wes Morgan, New London, NC
Third Vice President – Curtis Stewart, Spade, TX
Chairman – Ron Craft, Plains, TX
Harrison Ashley of Cordova, TN, serves as NCGA's executive vice president.
Blakemore, who previously served as NCGA first vice president, is president of Blakemore Cotton & Grain, LLC, which has interests in ginning, grain, fertilizer and trucking. An active leader in the U.S. cotton industry, Blakemore served as a Cotton Incorporated director from 1992-2002, as president of Cotton Producers of Missouri from 1994-1996, and as president of Southern Cotton Ginners Association in 1999.
In 2015, he was elected as a director of the National Cotton Council (NCC) and currently serves as chairman of the NCC's Flow Committee.
Source – National Cotton Ginners Association