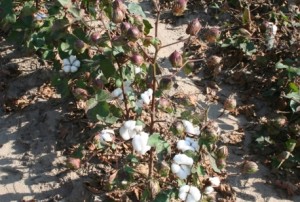 The Mid-South cotton crop has used every day of the hot summer to set bolls. Tyson Raper, University of Tennessee Extension cotton and small grains specialist, says the crop is running 10-14 days ahead of last year, and it's time to take advantage of a warm, favorable forecast to begin defoliation.
Raper, Darrin Dodds and Dan Reynolds at Mississippi State University, and Tom Barber of the University of Arkansas have worked together to update the 2015 Mid-South Cotton Defoliation Guide, which is now available online.
Click here for more details.