The Cotton Board, during its recent annual meeting, voted to recommend Cotton Incorporated's proposed 2017 budget of $70 million to the Secretary of Agriculture.
The $70 million budget and Research and Promotion Plan for 2017 will be utilized by Cotton Incorporated to focus on four major initiatives across all departments within the organization:
Concentrate resources to improve cotton's share in the active/performance market;
Highlight cotton's naturalness;
Create more comparative marketing for cotton versus synthetics;
Amplify cotton's messages by engaging with other U.S. and global cotton organizations.
The 2017 budget represents a $6 million decrease from 2016, due to overall reductions in assessment revenue. As a result, Cotton Incorporated reviewed all key programs to confirm priorities and ensure efforts are concentrated on activities with the greatest potential impact on producer returns and market demand.
The budget and plan, along with The Cotton Board's recommendation of approval, will be forwarded to USDA for final approval.
Also during the meeting, The Cotton Board elected new officers for the 2016/2017 Program year.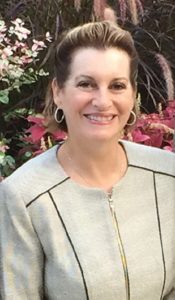 Janet Ydavoy, senior director of Supply Chain for Garnet Hill in Exeter, NH, will serve as chairman. She brings more than 30 years' experience in international trade, importing, sourcing, production, product development, customs and trade compliance to the chairmanship.
Also elected were:
Vice Chairman – George LaCour, Jr., producer from Morganza, LA;
Secretary – Peter McGrath, importer from Dallas, TX; and
Treasurer – Jeff Posey, producer from Roby, TX.
"I am honored to be serving as The Cotton Board's chairman," said Ydavoy. "The Cotton Research and Promotion Program has a 50-year history of success and a clear mission – to increase the demand for and profitability of cotton. As we move into a year with decreased budgets, I welcome the opportunity and challenge of guiding the organization in its continued pursuit of that mission."
Before passing the gavel to Ydavoy, outgoing Chairman Aaron Barcellos – producer from Los Banos, CA – said, "Janet's service to The Cotton Board spans more than 10 years, and during that time she has made a significant positive impact on our board. She has done an outstanding job as our vice chairman over the past year.
"Her time on the Cotton Board has been marked by her dedication, her professional and thoughtful demeanor, and her passion for the work we do," he added. "She will provide strong leadership and guidance to the Program."
Source – The Cotton Board