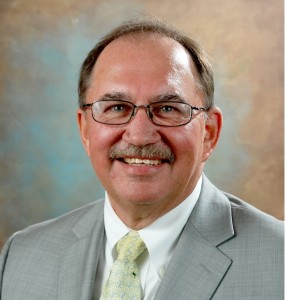 Michael Tate
Michael Tate of Huntsville, AL, was elected chairman of the American Cotton Producers (ACP) of the National Cotton Council (NCC) for 2016, during the NCC annual meeting in Dallas, TX, in early February.
Tate, currently a NCC director, has served on and chaired various ACP and NCC committees and task forces.
Elected as ACP vice chairmen were John Lindamood, Tiptonville, TN; and Cannon Michael, Los Banos, CA. Doyle Schniers, San Angelo, TX, was re-elected as a vice chairman.
Elected as NCC producer directors were Kendall Wannamaker, St. Matthews, SC, representing the Southeast region; Nathan Reed, Marianna, AR, representing the Mid-South; and Dan Thelander, Maricopa, AZ., representing the Far West. Re-elected as a producer director was Shawn Holladay, Lubbock, TX, was re-elected as a producer director representing the Southwest.
Tate will serve as at-large director.
ACP state producer chairmen for 2016 are:
Alabama – Nick McMichen, Centre; and Ricky Wiggins, Andalusia
Arizona – Paul Ollerton and Gregory Wuertz, both from Casa Grande;
Arkansas – Terry Pollard, Greenway
California – Mark McKean, Riverdale
Florida – B. E. "Sonny" Davis, Jr., Cottondale
Georgia – Tim Crosby, Pavo; and Chad Mathis, Jr., Arlington
Kansas – Kent Goyen, Pratt
Louisiana – Jason Condrey, Lake Providence; and Benjamin Guthrie, Newellton
Mississippi – Patrick Johnson, Jr., Tunica
Missouri/Illinois – Steven Droke, Hornersville, MO
New Mexico – Nathan Jurva, Carlsbad
North Carolina – Andrew Burleson, New London; and Joseph Martin, II, Conway
Oklahoma – Dan Robbins, Altus
South Carolina – William Bull, Cameron; and Gill Rogers, Hartsville
Tennessee/Kentucky – Don Pearson, Jackson
Texas – Keith Corzine, Stamford; Craig Heinrich, Lubbock; and Toby Robertson, Corpus Christi
Virginia – James Jones, Jr., Windsor.
The NCC's American Cotton Producers is an organization of cotton producer leaders elected by their peers from across the Cotton Belt. All major cotton-producing states have representation. The ACP is the producers' advocate within the NCC and has responsibility for developing recommendations on all matters affecting the cotton production sector.
Source – National Cotton Council