BY KEITH LUCAS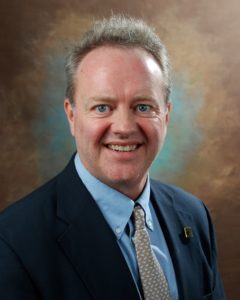 From Cotton Grower Magazine – December 2016
Cotton Council International (CCI), the National Cotton Council's (NCC) export promotion arm, continues to promote U.S. cotton in more than 50 countries in Asia, Europe, Africa, and Central and South America.
Utilizing its COTTON USA trademark, CCI's 2016 activities were critical to helping U.S. cotton compete in an uncertain global environment that included increased competition from man-made fibers. CCI ramped up global initiatives aimed at instilling a preference for U.S. cotton and cotton products at every point along the marketing chain. Specifically, U.S. cotton was vigorously promoted among yarn spinners, fabric/garment manufacturers, brands/retailers and consumers. Using a highly effective supply-push/demand-pull strategy, CCI emphasized U.S. product superiority while focusing on growth markets in Asia, sustaining its successful track record with mills and manufacturers, and strengthening partnerships with brands.
Regarding partnerships with brands and retailers, CCI revised its global licensing program to increase global and local brands' participation. COTTON USA-licensed cotton user firms throughout the supply chain are using the COTTON USA Mark logo to distinguish products at retail that contain a majority of U.S. cotton.
Among CCI's many promotions this year were the annual "Cotton Days," where I was called on to help draw attention to U.S. cotton's high quality in the key markets of Japan, Korea, Taiwan and Thailand. At the first ever "Cotton Day" in Bangladesh, I led a special delegation that met with textile and apparel industry leaders in that rapidly growing market.
Along with those activities, CCI was diligent to further proclaim U.S. cotton's environmental responsibility. For example, CCI Chairman Dahlen Hancock's presentation at the International Bremen Cotton Conference helped shed more light on the sustainability efforts of U.S. cotton producers and other industry members.
Among CCI's key trade servicing activities in 2016 was a U.S. executive delegation to Southeast Asia, where U.S. cotton's quality, timely delivery and other advantages were discussed with textile and garment leaders in Vietnam and Indonesia – the first and fifth largest U.S. cotton export markets. Likewise, CCI coordinated an industry delegation led by NCC Chairman Shane Stephens to China where that country's cotton/textile industry leaders were reminded of U.S. cotton's superior benefits. During a special trade mission in our Cotton Belt, executives from nine Korean textile companies learned about U.S. cotton production, processing and marketing and met with U.S. exporters.
Through their participation this year in CCI's COTTON USA Sourcing Program – a key trade servicing function – 16 U.S. textile mills developed and enhanced business relationships with key customers worldwide.
Those partnerships were strengthened in November when CCI, Cotton Incorporated and the U.S. cotton industry – in cooperation with USDA's Foreign Agricultural Service – hosted the biennial Sourcing USA Summit in California. A sold-out audience of the most influential executives in the global cotton fiber and textile business, representing 31 countries, shared information ranging from managing cotton market risk to improving textile processing. Those firms' networking is expected to result in significant sales of U.S. cotton.
This 2016 Summit received support from exporter sponsors Jess Smith & Sons Cotton Co.; White Gold Cotton Marketing LLC; Allenberg Cotton Co.; Cargill Cotton; Toyoshima; PCCA; Calcot, Ltd.; Omnicotton; COFCO Agri; Glencore; Staplcotn; Toyo Cotton; ECOM; JG Boswell; Cotton Growers Cooperative; Engelhart CTP (US) LLC; Olam Cotton; San Joaquin Valley Quality Cotton Growers Association; and Supima.
Allied industry sponsors included Uster Technologies; Wakefield Inspection; Cargo Control Group; Cotton Outlook; Rieter Textile Systems; ICE Futures U.S.; CoBank; TransGlobal Inspections; Bayer CropScience; Applied DNA Sciences; Monsanto; Murata Machinery, Ltd.; and FCStone Merchant Services.
CCI will continue working throughout the global supply chain in 2017 with the goal of keeping U.S. cotton the first choice among textile manufacturers worldwide.
Lucas is President, Cotton Council International