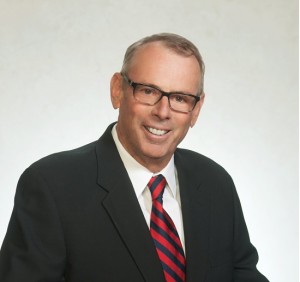 Mark Watte, a Tulare, CA, cotton producer, is the new chairman of Cotton Incorporated.
Watte, who succeeds outgoing chairman B.B. Griffin of North Carolina, has served on the Cotton Incorporated Board of Directors for over 20 years, and is active in many cotton organizations including the California Cotton Growers and Ginners Association.
"Mark's experience as a cotton grower and as an officer in numerous cotton organizations gives him a keen understanding of the challenges and opportunities for cotton at this point in the industry's history," says J. Berrye Worsham, president and CEO of Cotton Incorporated.
Watte is a partner in George Watte & Sons, a 3,000-acre mixed crop farm in Tulare. A 1974 graduate of California Polytechnic State University San Luis Obispo, Watte has distinguished himself as a leader within the California agricultural community and the U.S. cotton industry.
Currently, Watte shares his knowledge and leadership through participation in local organizations, including the Consolidated Peoples Ditch Co., the Friant Water Authority, the Tulare Board of Public Utilities, and the Kaweah Delta Water Conservation District, on which he serves as vice chair.
Over the course of his career, Watte has received numerous recognitions, including 2000 Tulare Farmer of the Year (an award shared with his brother and business partner, Brian Watte), 2013 Tulare Man of the Year, and Tulare County Agriculturist of the Year. He is also a recipient of the 2015 High Cotton Award.
Watte will serve a two-year term as Cotton Incorporated chairman.
Cotton Incorporated, funded by U.S. growers of upland cotton and importers of cotton and cotton textile products, is the research and marketing company representing upland cotton. The Program is designed and operated to improve the demand for and profitability of cotton.
Source – The Cotton Board